Pediatric Dentistry in Bismarck, ND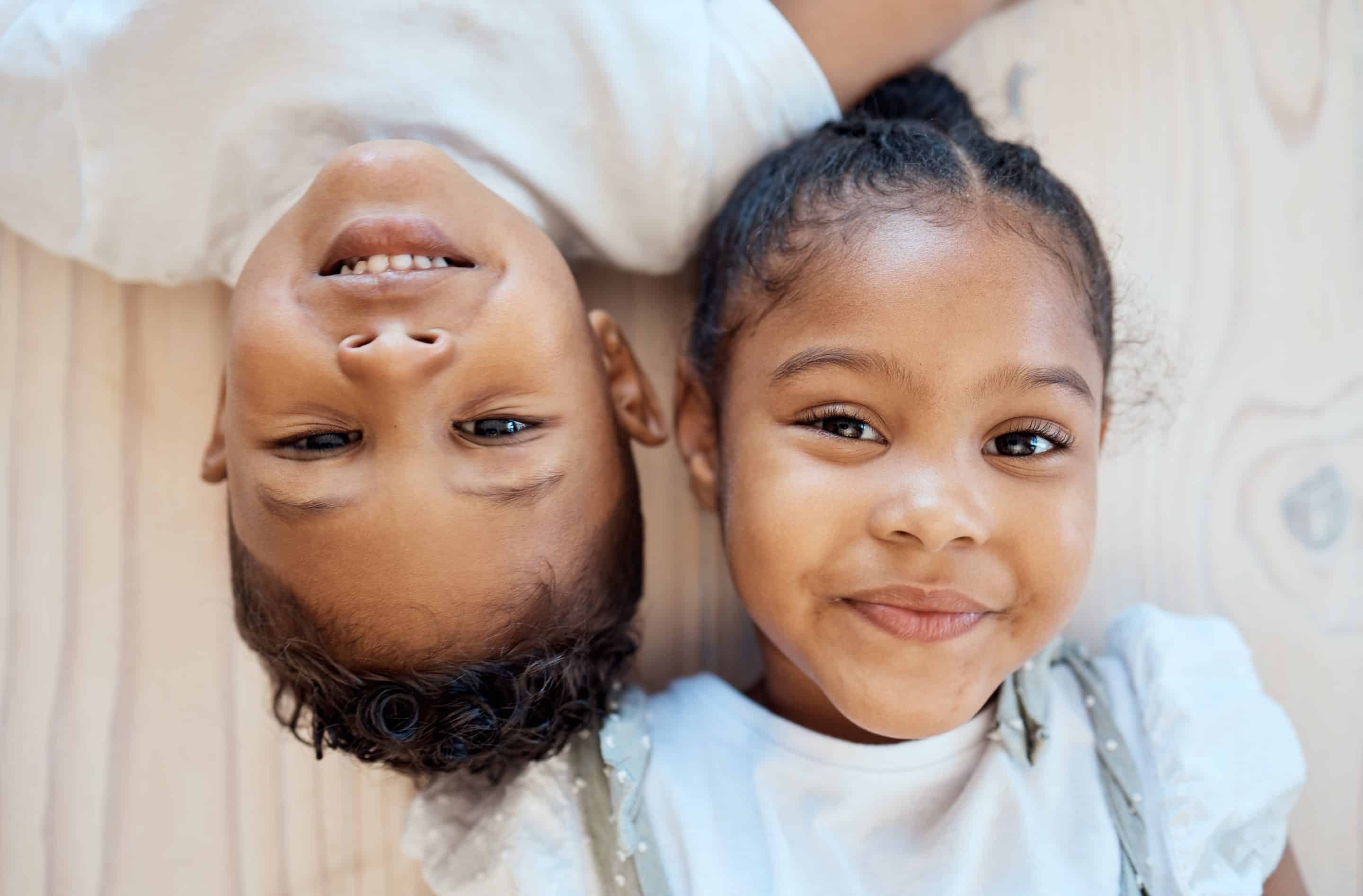 At Bright Dental Studio, we believe in providing compassionate pediatric dentistry that establishes a proactive lifetime of healthy smiles for your child. With personalized treatment plans, Dr. Crystal and our team are ready to ensure your child experiences the benefits of dentistry so that they can continue to build on healthy habits and enjoy the endless advantages of a healthy mouth and teeth.
The Importance of Kids' Dental Care
Most children are ready for their first dental cleaning by age three but are encouraged to be brought in sooner if there are any concerns.
Dental checkups are recommended at least once every six months and are integral to maintaining proper oral care. The earlier your child can learn about dental maintenance and care, the sooner they can bring these skills into their everyday lives. As they reach childhood, they will have developed healthy habits, decreasing the risk of developing cavities, gingivitis, and other dental problems.
Just as a child grows and changes, so do his or her teeth! With regular checkups, we can guide you and your child through the different stages of dentition. We will make sure they understand what good home care entails and what to expect as they gain new teeth and lose baby teeth. Baby teeth are important! They help your child chew, speak, smile and hold space for adult teeth to come in the correct way. Taking care of baby teeth teaches your child the skills to care for their adult teeth.
How Can You Prepare Your Child to See the Dentist?
The best way to prepare for your child's dental visit is to keep a positive attitude. Teach your child proper at home care. Parents should help brush teeth until about age 6 when the child has good dexterity. Make sure to tilt the bristles of the toothbrush towards the gums and brush each tooth in tiny circles. Begin flossing as soon as the teeth start touching each other. Disposable flossers made for little kids work well.
What Happens at a Pediatric Cleaning Appointment?
Your child's first visit is often simple. At Bright Dental Studio, we focus on establishing a relationship with your child, and we show them that the dentist's office is a fun and safe place to be.
The dental hygienist will clean your child's teeth and apply fluoride and/or sealants to protect the teeth from decay. Dr. Crystal will come in and do a dental exam to evaluate the placement and overall health, and to look for any potential issues with the teeth and gums. We will instruct you and your child on the best oral hygiene habits. Diagnostic radiographs will also be taken as needed.
Creating Healthy Smiles is Where We Shine
There's nothing we love more than providing beautiful, lasting results.
Prevention is Key
There are many things that you can do to help set your child up for success. Some of these include:
Fluoride – Fluoride toothpaste can be used when your child gets their first tooth and is very effective in helping prevent tooth decay. Use a tiny, grain-sized dab of fluoride toothpaste until age 3; then a pea-sized amount after age 3.
Diet – Food and drink choices high in sugar and/or constant snacking can increase the likelihood of your child developing problems such as tooth decay.
Sealants – A dental sealant is a coating that is painted on the chewing surface of the tooth.  It acts as a barrier for vulnerable pits and grooves to help prevent cavities from developing.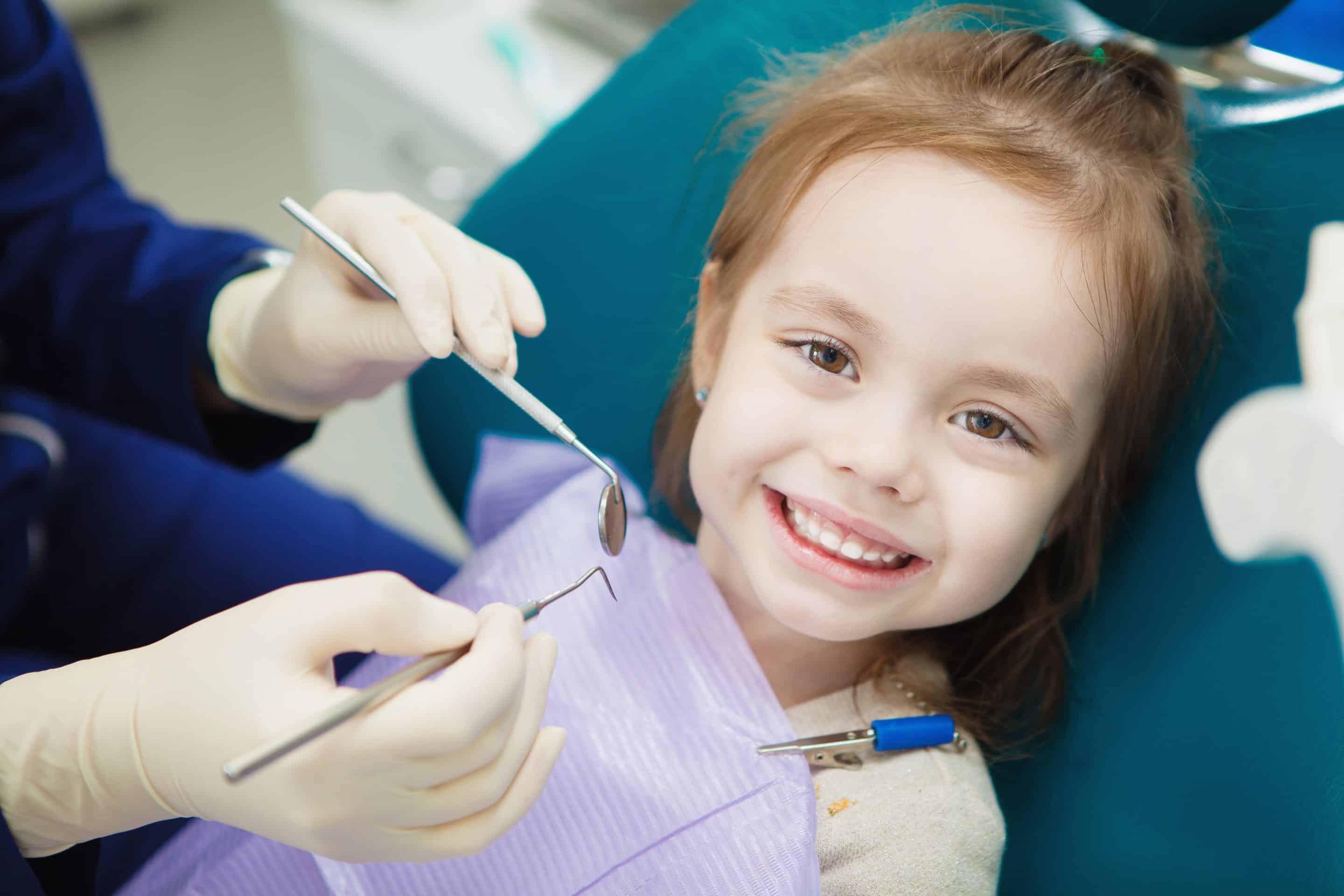 Generations of Smiles at Bright Dental Studio
We love smiles! We want to bring that to you and your family. Bright Dental Studio provides exceptional, high-quality care with compassion. Our team strives to ensure your child's positive relationship with oral hygiene. We'll help your son or daughter establish proactive hygiene habits while delivering preventative dental treatments that keep their teeth and mouth healthy.
Set your child up for a lifetime of healthy smiles by scheduling their first appointment with our kid-friendly Bismarck, ND dental office today!